You can review your submitted requests in the My Activities of your account within the support portal.
The default view is for My Requests, where you can review any tickets you have submitted.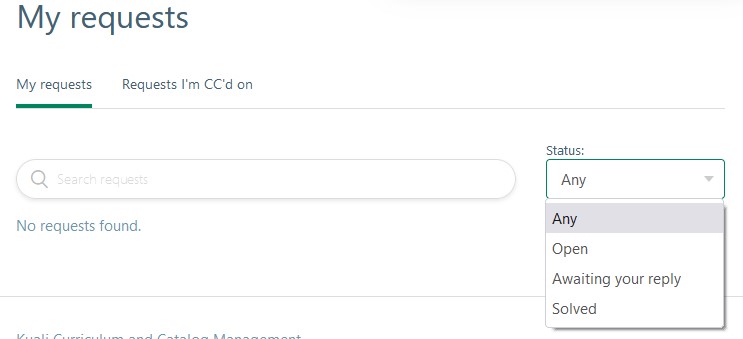 The Status drop-down to the right will allow you to view tickets based on their current status, and you can use the search bar to enter keywords and review your requests. This page is helpful for keeping an eye on all of your outstanding requests.
Switching to the Requests I'm CC'd on tab will allow you to review any items that you have been copied on during the ticket's submission, with the same search options available.
Any open tickets will be listed along with their subject, ticket number (ID), when it was created and last updated, and the current status.
Clicking on a ticket in this list will open the full ticket, where you're able to review your initial request, as well as any follow up replies. You can also choose to mark the item as solved, once you have reached a resolution.