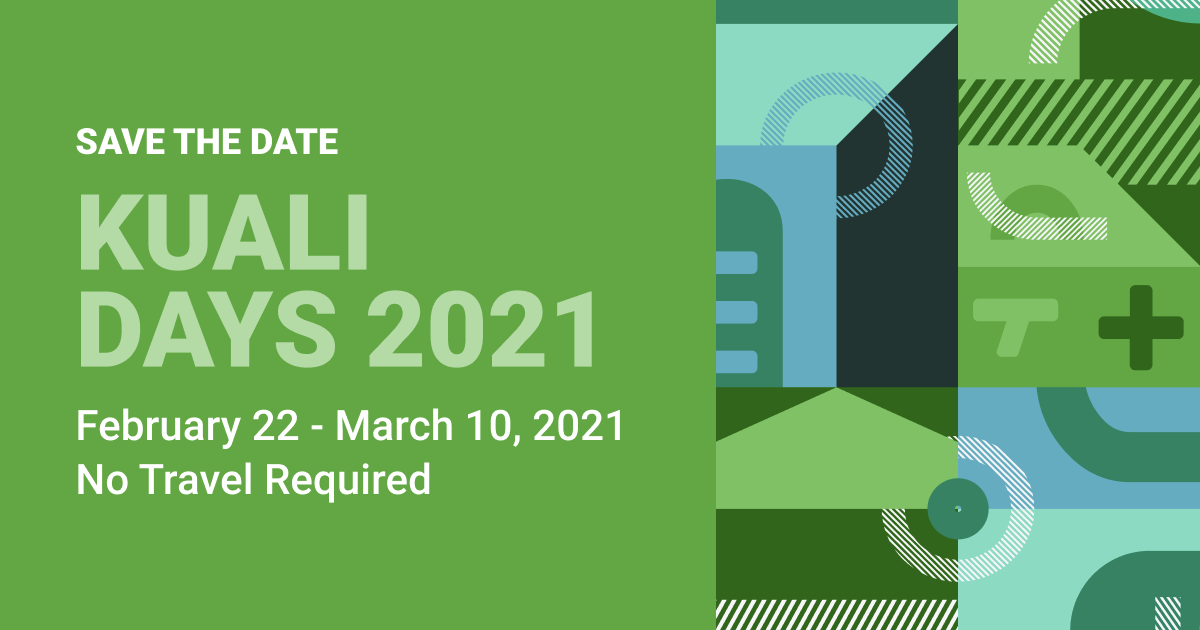 We're delighted to announce the dates for the Kuali Days 2021 user conference. We know this has been a challenging year, especially in our higher ed community. Adaptability has been a theme of the last five months and with that in mind, we are reshaping this year's conference to be an entirely virtual event. We're eager to engage with our customers in new ways while still providing the most appreciated aspects of Kuali Days—learning and networking.
Our virtual conference is scheduled for February 22 - March 10, 2021. No need to worry about packing for extreme cold; you can attend this event right from your computer. Conference sessions will be held from 1pm to 5pm (EST) to accommodate multiple time zones and allow time to manage your day-to-day responsibilities. You'll have the opportunity to attend sessions across multiple product communities, and still focus on the changes happening in your field. We're also excited about the possibility that a virtual format might allow folks who haven't been able to attend in the past an opportunity to join us.
We expect registration to open in October and pricing will be announced at that time. Visit us at www.kuali.co/kualidays for updates.
You can expect more information in the coming weeks - stay tuned!
The Kuali Days Team